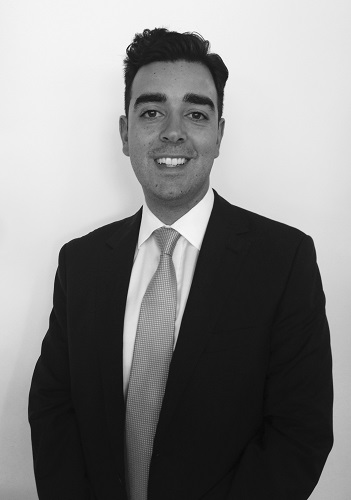 David Pero CFP® , SSA™
Authorised Representative Number 296924
Capstone Financial Planning Pty Ltd
Australian Financial Services License Number 223135
---
OVERVIEW
David's clients benefit from his extensive knowledge of superannuation & self-managed superannuation funds, tax effective investment strategies, retirement planning, education planning, risk protection strategies & other complex structures.
David is a regular guest on the Sky News Business Channel as a Financial Adviser / Market Analyst. As well as running his own practice David assists the Financial Planning Association with their Certified Financial Planner education program. As part of a panel, David reviews and assesses the proposed examination papers for future CFP assessment.
David is a passionate and motivated financial adviser who strives to assist his clients generate and enhance their financial goals. He is a strong believer in maintaining relationships with his clients in support of them achieving their aspirations for the future.
David is dedicated to giving back to the community and so in line with his values he is a strong participant in the Royal Children's Hospital Annual Run for Kids as well as the Mother's Day Classic for Breast Cancer research.
David is also part of a select independent advisory board, donating his services to a large Multinational Church & its dioceses. His role is to bring expertise from a variety of his financial disciplines to assist the Parishes, Primary & Secondary Schools and Aged Care Facilities in the various ministries of the Church.
David is a Sub-Authorised Representative of ICG Financial Planning Pty Ltd, Corporate Authorised Representative No. 313058. Authorised Representative No. 296924.
QUALIFICATIONS
David holds a Bachelor of Business (Financial Planning / Risk Management), Diploma of Financial Planning, Advanced Diploma of Financial Planning and is a SMSF SPECIALIST ADVISOR™. David is also a CERTIFIED FINANCIAL PLANNER® and meets the competency requirements under ASIC's Regulatory Guide RG 146.
PROFESSIONAL MEMBERSHIPS
David is a member of the Financial Planning Association of Australia (FPA), Self Managed Super Fund Professionals Association of Australia (SPAA) and abides by their code of professional conduct and ethics. David is also a member of the Victorian Racing Club (VRC).
SPECIAL INTERESTS
David is a member of the Financial Planning Association of Australia (FPA), Self Managed Super Fund Professionals Association of Australia (SPAA) and abides by their code of professional conduct and ethics. David is also a member of the Victorian Racing Club (VRC).
After years of procrastinating with our finances we finally decided to talk to a financial planner. A work colleague recommended David from ICG Financial Planning. From the outset, David understood our situation and was able to provide and deliver financial advice that specifically tailored to our both our immediate (personal security) and long-term (children's education) goals. We have been more than impressed with the performance of our investment portfolio over the last 3 years.

This was none more evident than during the Global financial turmoil where our returns remained strong despite the downward pressures on financial markets. Furthermore, David's commitment in ensuring we are on the right financial track has been impeccable. Just as financial markets are fluid, David consistently re-assesses our financial plan to ensure it is providing us with the most effective options available for our situation. Our only gripe is that we did not approach David earlier!! David has provided us with a sense of security regarding our financial future which we could not have achieved on our own. We are confident of achieving our financial goals under David's expert guidance.

I moved my Superannuation Funds from my previous adviser to David Pero's Capstone Financial Planning Pty Ltd in 2009, after suffering losses from the GFC, and lack of attention from my previous advisers. Immediately, I found David to be very approachable, proactive, and always helpful when I have had any queries, and his method of doing business has not changed since then. I have found David to be very knowledgeable re my Fund, and financial matters, and I feel I am obtaining the best advice and guidance for my Super possible.

David Pero of ICG Financial Planning has been our financial adviser for a number of years. His knowledge and understanding of our needs and guidance given to us has been invaluable especially during the recent world financial crisis. David is always available to answer questions and offer assistance. We would not hesitate in recommending David to anyone who requires a financial adviser. Thank you once again.

We were recommended to David Pero through our accountant as a very reliable honest financial adviser. In the 3 years that we have had dealings with David, he has surpassed his role as an adviser on financial matters by going out of his way to act on our behalf with the New Zealand Bureaucrats, Work & Income Department of which as New Zealanders new to Australia we had no previous knowledge of. His respectful mannerism is a credit to himself and his profession. He has always made himself available for consultations in keeping us informed of our portfolio, either in his office or making the effort to see us at our home. His diligence and professional attitude has never been questioned. We wish him well and success for the future.

David has been my financial adviser for the past decade. Due to the size of my estate I wanted someone I could trust, and someone who was going to help me manage my wealth. I found that person in David; the relationship that we have established over the years has allowed me to have the utmost confidence in David. David has always assisted me with any questions or queries that I have had in a timely manner. His professionalism & Dedication to his job is outstanding and I would recommend anyone looking at financial guidance to see David. He comes highly recommended.